In 1905, Eugène Peugeot, the founder of the company, persuaded his brother Armand to allow the production of fuel-efficient cars under the name 'Lion-Peugeot', with the lion remaining the emblem of the company. Eugène's sons, Jules, Pierre and Robert, were already producing motorcycles under the Peugeot name and still saw opportunities to diversify into cars. They therefore paid Armand a million francs a year for the privilege of producing cars. In 1912 the automotive branch of the company Les Fils de Peugeot Frères merged with the Société des Automobiles et Cycles Peugeot and within a few years the Lion-Peugeot brand was fully integrated. Before the merger, Lion-Peugeot had been very successful in voiturette (light cars) racing with drivers such as Georges Boillot and Jules Goux. This experience would serve the factory well on its way to the top of Grand Prix racing, which at the time was dominated by FIAT.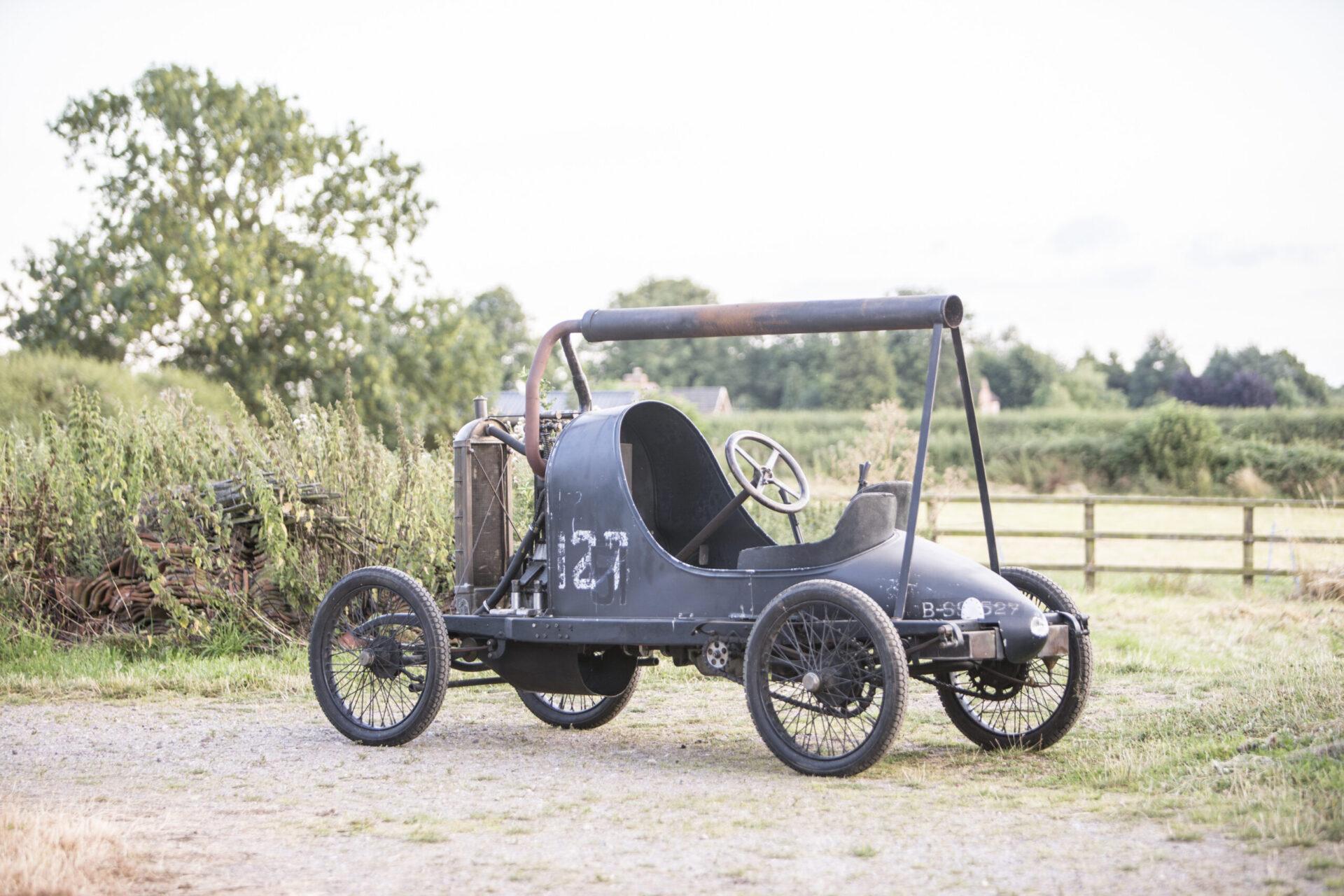 This Lion-Peugeot was discovered around 2000 in the form of a moving chassis in a vineyard in France. Forgotten glory. The car was then gutted and restored by the owner to racing voiturette specification over the next two years. It is a replica of the Brooklands car from 1909 and is equipped with a 2.7-litre single-cylinder De Dion engine with a four-valve cylinder head. The racing regulations of the time limited bore but not stroke, leading to some highly efficient engines, with Lion-Peugeot at the forefront of their development. In 1907, The Amateur Motorist already wrote about it.
"The Peugeot is the French car that still maintains its excellence and is the only firm of long-standing repute still manufacturing two-cylinder engined cars and with a range of models from 8 hp to 50 hp … it is made apparent that the Peugeot cars are fully worthy of the high place they have taken in the motor world.' – Max Pemberton. 'The Amateur Motorist', 1907."
This Lion-Peugeot is a special appearance and a unique case that such a race car can still be seen in action. For a moment it looked as if the car would have stopped in a vineyard. However, the car came into the right hands of an enthusiast who allowed the voiturette racer to drive back to our time.