Assaf Hoffman from Herzliya Israel is the proud owner of a Peugeot 403 from 1960. The 403 is a fairly rare car in Israel. And Assaf has one! Thanks to Assaf's efforts, the 403 is now in top condition.
The first memories of a Peugeot are from his youth. His father's 404 pick-up made a big impression. Assaf remembers the many journeys in the back of the pick-up. With the whole family under the canvas while they bumped in all directions along the way. Sometimes, when his father had to brake harder, they all slid forward and that which is always a lot of laughter. It was hot in the summer and very cold in the winter. But as kids, they didn't care about that.
Assaf: "The story about my 403 is one about blood, sweat and tears, mechanics (or so-called mechanics), admirers, expectations and disappointments. But above all, a story full of adventure with a lion on the hood.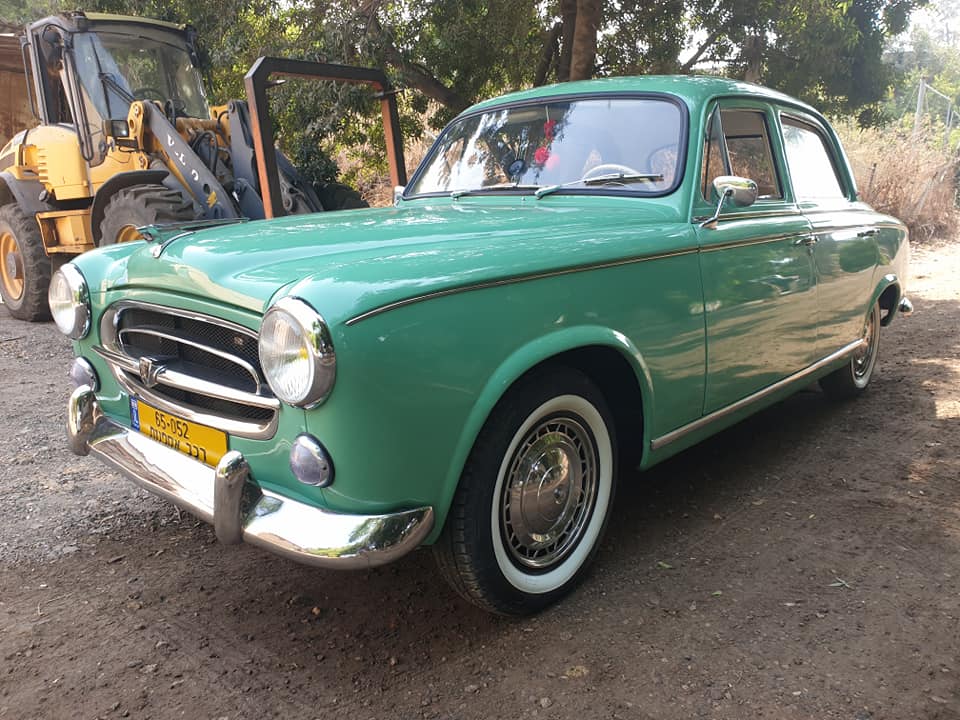 When I was around forty, say at the beginning of my midlife crisis, I wanted a classic car. I dreamed of it. Not a cracky old car but a chic classic that the Israelis drove in the 60s. Only with my length of 1.90 meters I unfortunately did not fit in very often. I was just too tall! That's why I was looking forward to a spacious car. It had to be a Volvo Amazon or a Peugeot 403. They even look a bit alike.
Finally I found an old 403 but decided to buy it. Dented, dilapidated interior and technically a bit tired. I proudly drove it for a few months until it stopped wanting. The car disappeared in the garage for three years. Every time I walked past the car I actually wanted to drive it. At one point, I took the decision. The 403 would be in good shape again.
Around the corner from our house was a garage that was willing to restore the 403's engine. But yes, once you touch something, take a closer look always finds more work. The engine went for overhaul and the body really needed to be addressed. So in no time a complete restoration was started. There was no way back!
In the five years that followed, I built a network of parts friends in France who made the right purchases. Before I knew it, I was on the road with an empty suitcase for a "pick-up job" and came back from France with a suitcase full of parts. Finally, the restoration was completed in 5 years.
The car is in good condition, restored with original Peugeot parts. Just as I remembered it from home. My father got a 403 of the later type after the 404. I can still remember the nice, convex lines of the car. Only the color is not original. It has therefore become an eye-catcher. Many people I meet on the road take a closer look at the car or start a chat. That's the nice thing about a classic Peugeot, everyone has a memory of it!"